Hammer mill control system with HMI integrates rotary feeder, bearing temperature,main motor current, aspiration system and discharge air lock.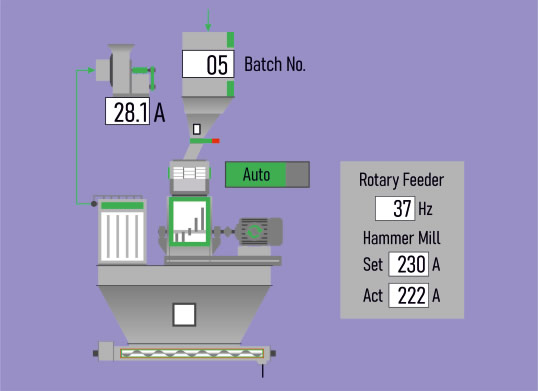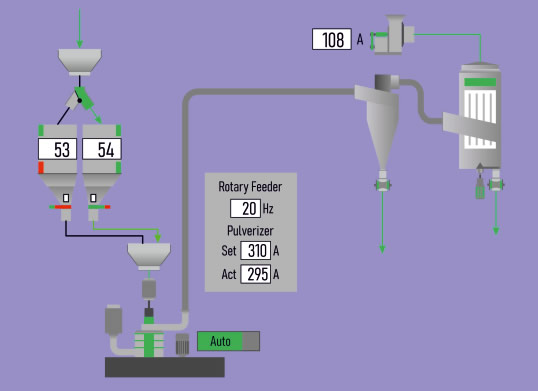 For safe and seamless operation by information management.
Automation through PID Controller.
Alarm management (alarm in advance for change in rotation/beaters).
Password management.
Reverse/forward direction change through SCADA.
Temperature monitoring in grinding chamber and main bearings.